On December 20th, a sewage backflow flooded Port in the Storm and our main office, forcing the youth and staff to evacuate. The estimate to get the youth back in their space is $241,000. Please help today with your donation to Port in the Storm.

Due to the damage, we are asking that all donations for Port in the Storm be dropped off at St. Francis House located at 70 Washington St. We are continuing to take care of our youth at an alternate location. If you know of a youth in need, please call 904-829-8937.
---
DON'T MISS OUT – TICKETS ARE GOING FAST!
CLICK ON IMAGE TO REGISTER AND/OR SPONSOR!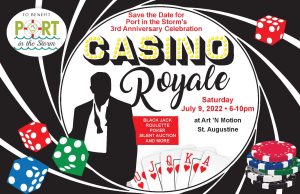 THANK YOU TO OUR AMAZING SPONSORS!!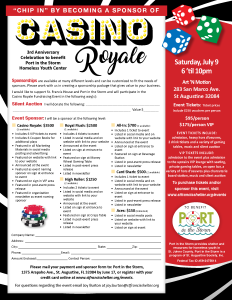 ---
SUBSCRIBE TO OUR QUARTERLY NEWSLETTER:
OUR MEDIA PARTNER:

---
COVID-19 UPDATES
ST. FRANCIS HOUSING CRISIS CENTER
OUR FOCUS HAS NOT CHANGED. STAFF WILL CONTINUE TO WORK WITH CLIENTS ON THEIR HOUSING PLANS.
Day services are available to those experiencing homelessness by appointment only. Please call 904-829-8937 or stop by to schedule your appointment. Masks and social distancing protocols will be followed to protect staff and other clients.
Lunch service will continue as a to-go meal.
We will continue to offer shelter openings to bring people in off the street.  People requiring shelter space can call to inquire about openings in our program.
We look forward to resuming full, normal operations as soon as possible.
---
St. Francis Housing Crisis Center
70 Washington Street
St. Augustine, FL 32084
904-829-8937
Port in the Storm Homeless Youth Center
1375 Arapaho Ave
St. Augustine, FL 32084
904-824-8987
If making a donation by check contact us at:
St. Augustine Society, Inc.
1375 Arapaho Ave
St. Augustine, FL 32084
904-824-8987