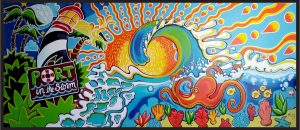 June 14, 2019 (10:00 a.m. – 1:00 p.m.)
PORT IN THE STORM HOMELESS YOUTH CENTER COMMUNITY OPEN HOUSE
The time is here! Our kids need us! Thanks to our community Port in the Storm Homeless Youth Center is ready! Join us to celebrate the generosity of our community. Come take a tour, meet the staff, and learn about the program that is helping our homeless kids in St. Augustine and St. Johns County.
Location: 1375 Arapaho Avenue, St. Augustine, FL 32084
Date: Friday, June 14th
Time: 10:00 a.m. – 1:00 p.m.
Contact Robert Harris at robert.harris@stfrancisshelter.org  or 904.824.8987, ext. 2 for more information