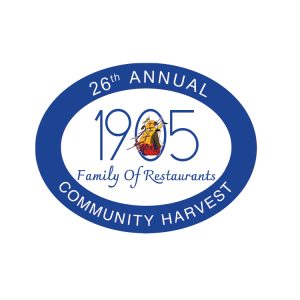 Vote for us all September as part of the 26th annual Community Harvest!
Through September, the company donates 5% of all diners' checks to the charities selected by the guests.
Over the last 25 years, this program provided millions of dollars to non-profit organizations throughout Florida.
Vote for St. Francis House and Port in the Storm, and YOU can help end homelessness in St. Johns County.
Columbia Restaurant Group